THE PHENIX AWARD : A NEW BIRTH FOR THE FRANÇOIS COTY AWARD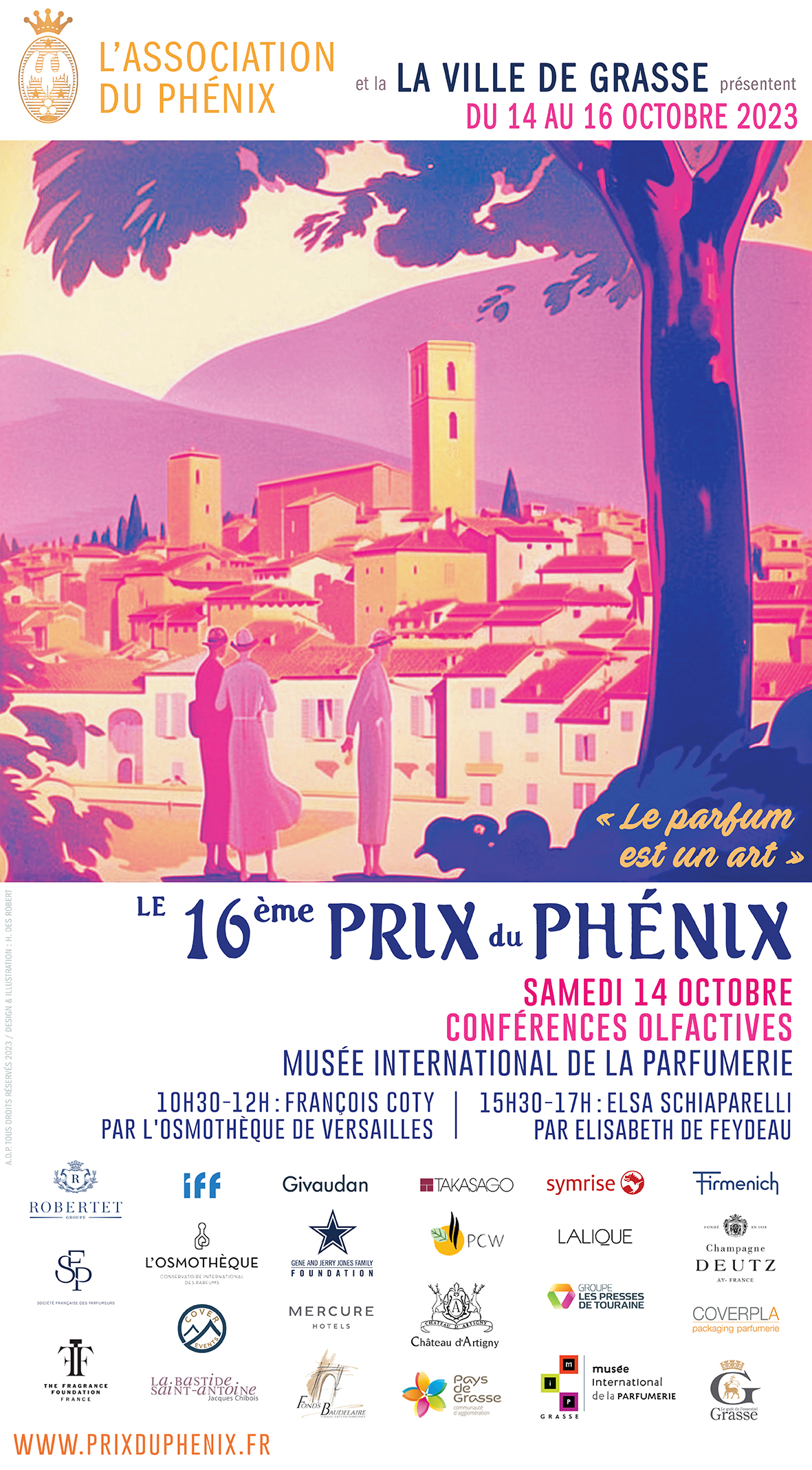 In 2023, the François Coty Association and Award write a page of their history by changing their name for that of the Phenix. In a flapping of wings, the mythical bird opens new horizons to the most prestigious prize in the world of perfume.
Adorning the family's historical coat of arms, the Phenix, a universal symbol of rebirth, inspires this new cycle. Associated with the fire element, it perfectly embodies the perfumer-creators' flame and passion that the Phenix intends, more than ever, to support, celebrate and reward, bringing together the whole industry and brands from around the world.
Considered to be the father of modern perfumery, François Coty, born Joseph Marie François Spoturno, slips away to give full light to the contemporary perfumer-creators who perpetuate his heritage. 
***
A FIRST EDITION IN GRASSE ON OCTOBER 16th
No city was better suited to welcome this historical metamorphosis than Grasse.
Grasse, the timeless cradle and beating heart of perfumery.
Grasse where a young François Coty was once trained by Georges Chiris, who had spotted his immense talent.
Grasse, whose savoir faire and skills related to perfume have been recognized by UNESCO and inscribed on the Representative List of the Intangible Cultural Heritage of Humanity. 
For the first edition of the Phenix Award, join us at the Bastide Saint Antoine on 16th October 2023 for a historical event as well as a memorable moment.
We are very honored to be supported by the Mayor of Grasse, Jérôme Viaud, as well as his teams.  
***
INFORMATIONS 
contact : nicolas@prixduphenix.fr
/ +33 6 13 30 10 31