THE PHENIX AWARD 2023
The 16th Phenix Award unveils its exceptional jury
This year, the 16th edition of the Phenix Prize was hosted by the Town of Grasse,
the beating heart of modern perfumery.
***
Chaired by Michel Almairac, its exceptional jury bringed together :
Émilie Coppermann, Delphine Jelk, Shyamala Maisondieu, Dominique Ropion and Maurice Roucel.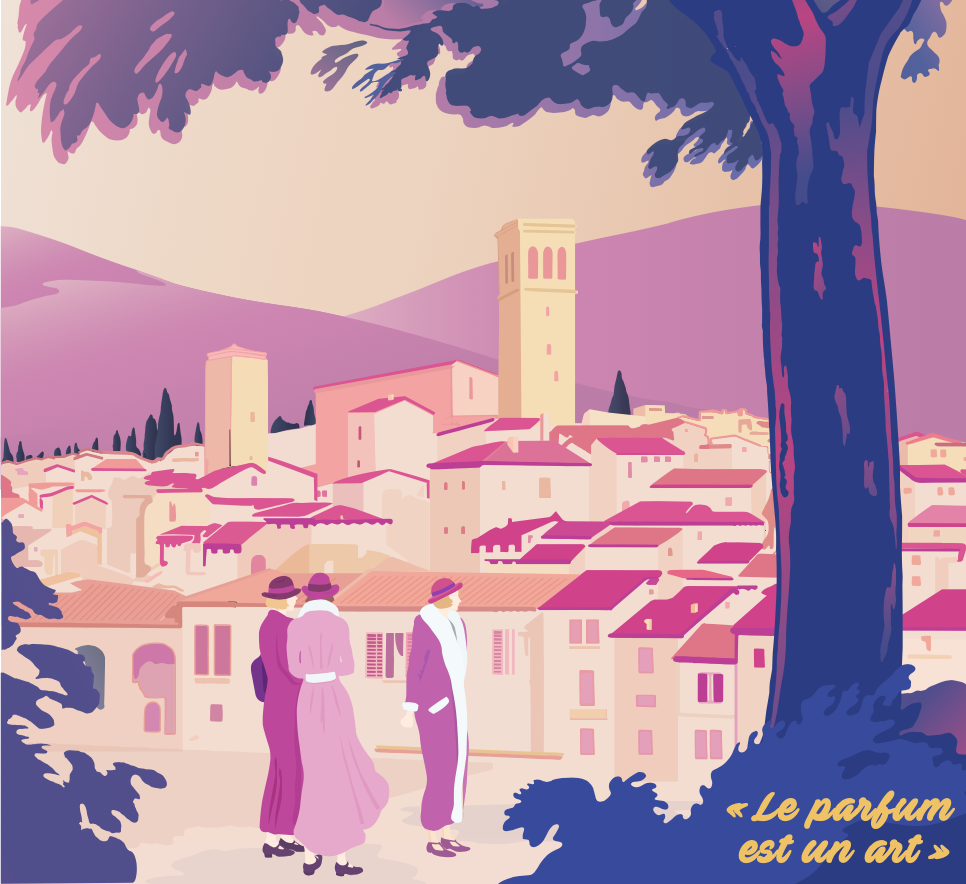 The Phenix Honorary Award has been presented to Isabelle Doyen by Anne Flipo.
The 2023 Phenix Prize has been presented to Quentin Bisch by Delphine Jelk.
The International Prize was awarded to Jérôme Epinette.
***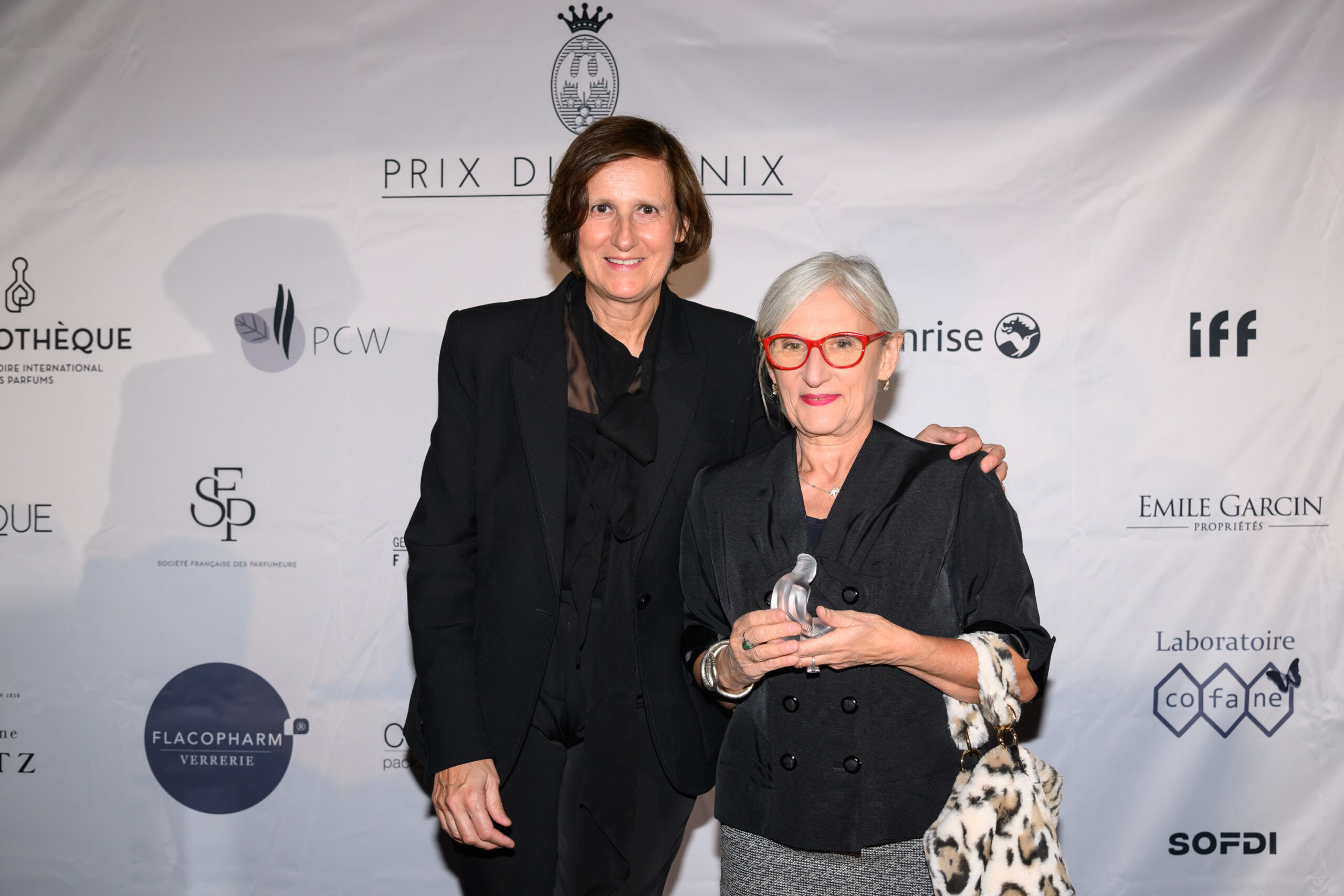 Anne Flipo and Isabelle Doyen, The Phenix Honorary Prize
The Special Prize was awarded by Marc-Antoine Corticchiato to the Osmotheque – International Conservatory of Perfumes – for all of his work over the past 35 years, which consists of preserving and promoting our olfactory heritage !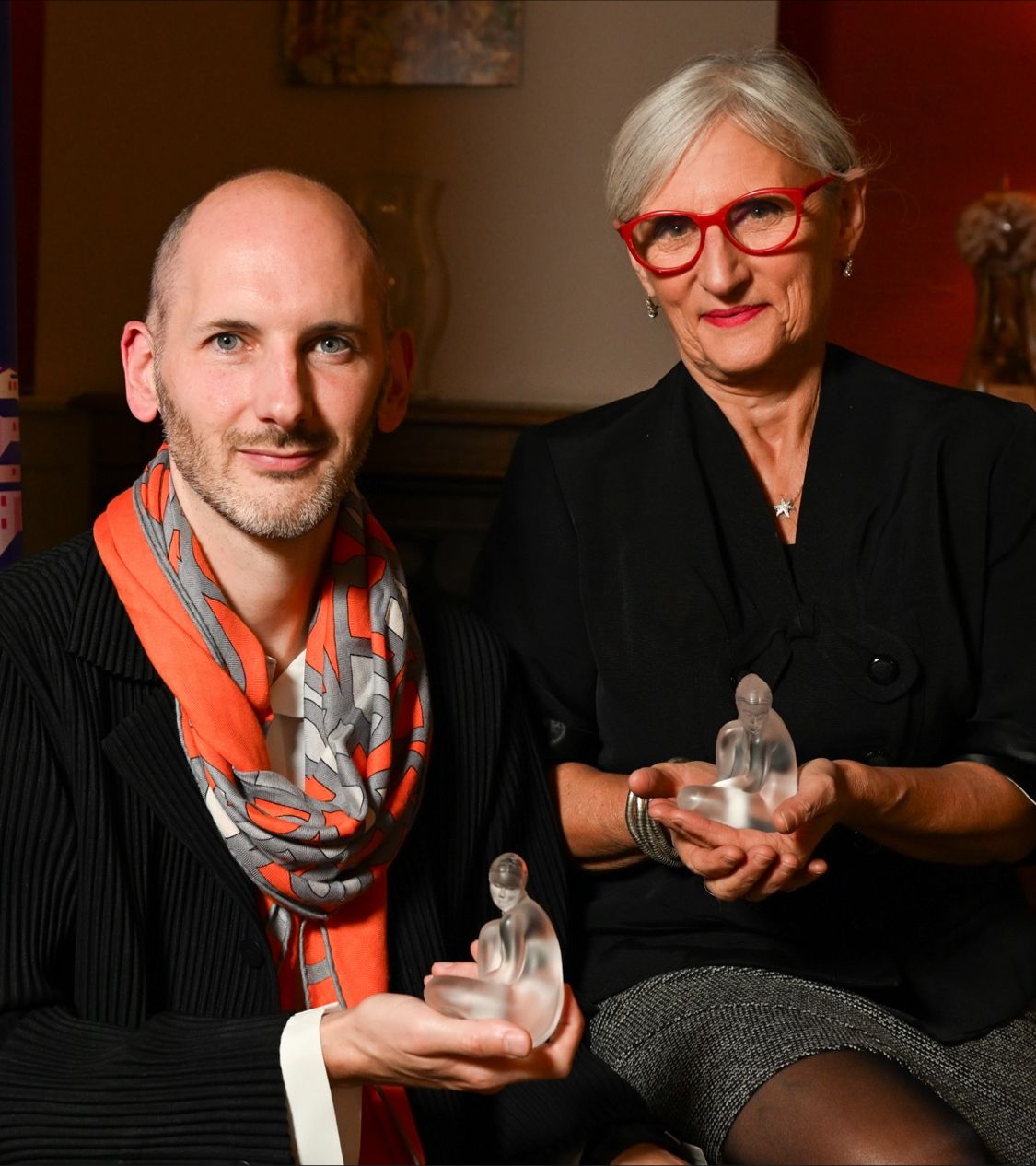 Quentin Bisch & Isabelle Doyen, The Phenix Award winners
Thanks to the support of the Mayor of the City of Grasse, Jérôme Viaud, the ceremony took place at the Bastide Saint Antoine on October 16, 2023.
As a preamble to this event, the Phénix Association offered two olfactory conferences hosted by the International Perfumery Museum (MIP):  the Osmothèque de Versailles organized a conference dedicated to François Spoturno, father of modern perfumery, then the The historian Elisabeth de Feydeau hosted a conference dedicated to Elsa Schiaparelli.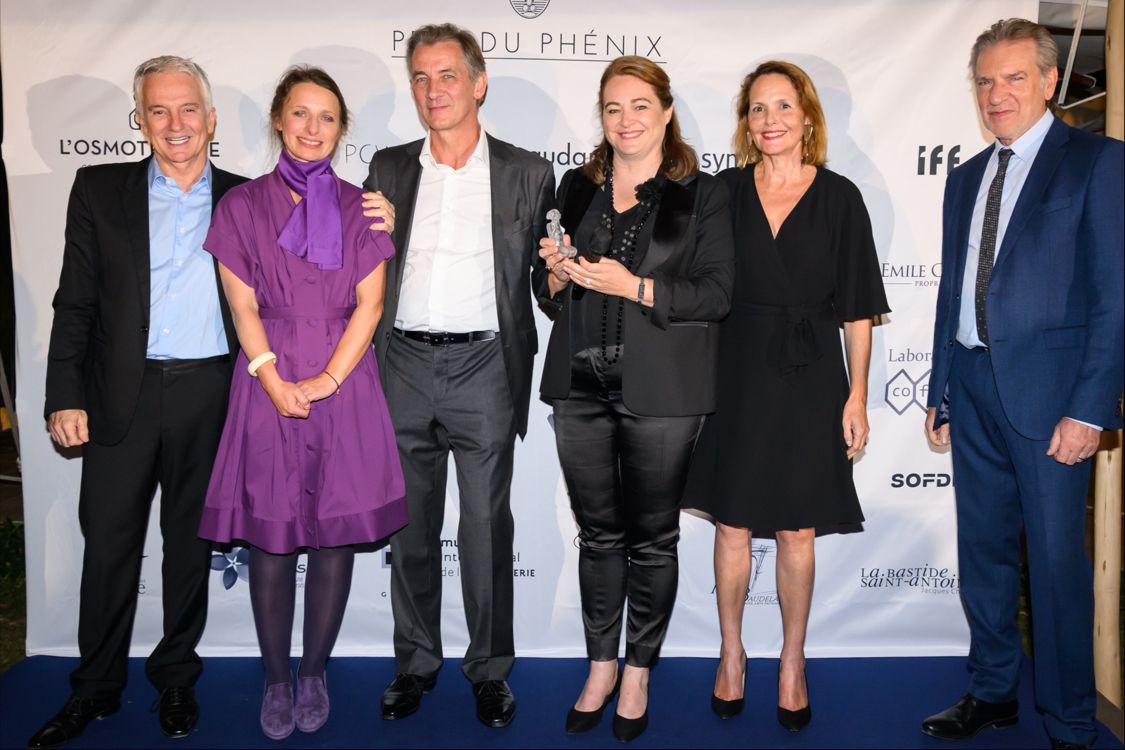 The Osmotheque team and Véronique Spoturno-Coty, director of the Phenix association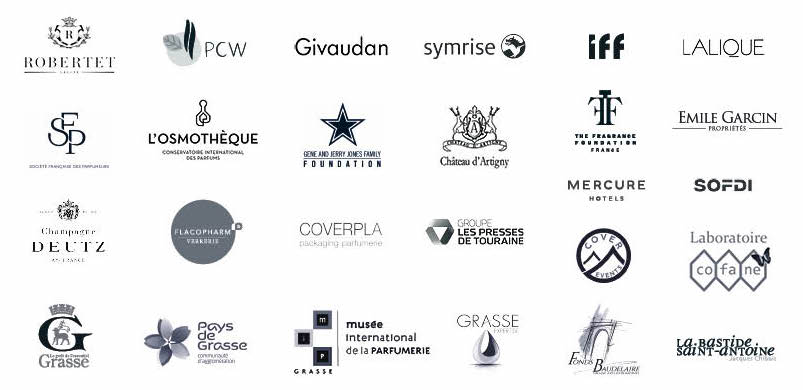 A NEW BIRTH FOR THE FRANÇOIS COTY PRIZE
In 2023, the Association & the François Coty Prize marked a page in their history by changing their name to that of the Prix du Phénix.
Always adorning the family coat of arms, the Phoenix, universal symbol of rebirth, inspires this new cycle. Associated with the element of fire, it wonderfully embodies the flame and passion of the perfumer-creators that this international prize, the most prestigious in the world of perfume, has been rewarding since the year 2000.