A.F.C. introduced the
14th EDITION OF THE FRANÇOIS COTY PRIZE
– Event evening at LUTETIA –
THURSDAY 2 DECEMBER 2021, Parise
The François Coty Prize rewards a perfumer for his entire career.
This year Fabrice Pellegrin won the 14th edition of the François Coty Award.
Christopher Sheldrake won the award of honour.
***
Véronique Coty, president of the François Coty association, paid tribute to one of the most iconic perfumes: :
ÉMERAUDE, 100 ANS !
The winner of the François Coty Prize received a crystal trophy «La Victoire» designed by René Lalique in 1928. It was chosen by an exceptional jury composed of six of the most recognized designer perfumers of our time: Jean Guichard, Alberto Morillas, Maurice Roucel, Sophie Labbé, Dominique Ropion and Émilie Coppermann, presided over by one of the greatest contemporary interior designers and emotionalist, Tristan Auer.
On this occasion, the presentation of the François Coty Prize was preceded by a conference dedicated to one of the most fragile gemstones in the world, Emerald, hosted by two experts from the Ecole des Arts Joailliers in Paris, with the support of VAN CLEEF & ARPELS. The auction of a work of art took place with the greatest success during the dinner given at LUTETIA, to the benefit of the association Les Amis d'Arthur (autism).
Fabrice Pellegrin, Tristan Auer, Maurice Roucel & Christopher Sheldrake
The AFC thanks its
EXCEPTIONAL PARTNERS :

as well as
THE JURY OF THE PRIZE :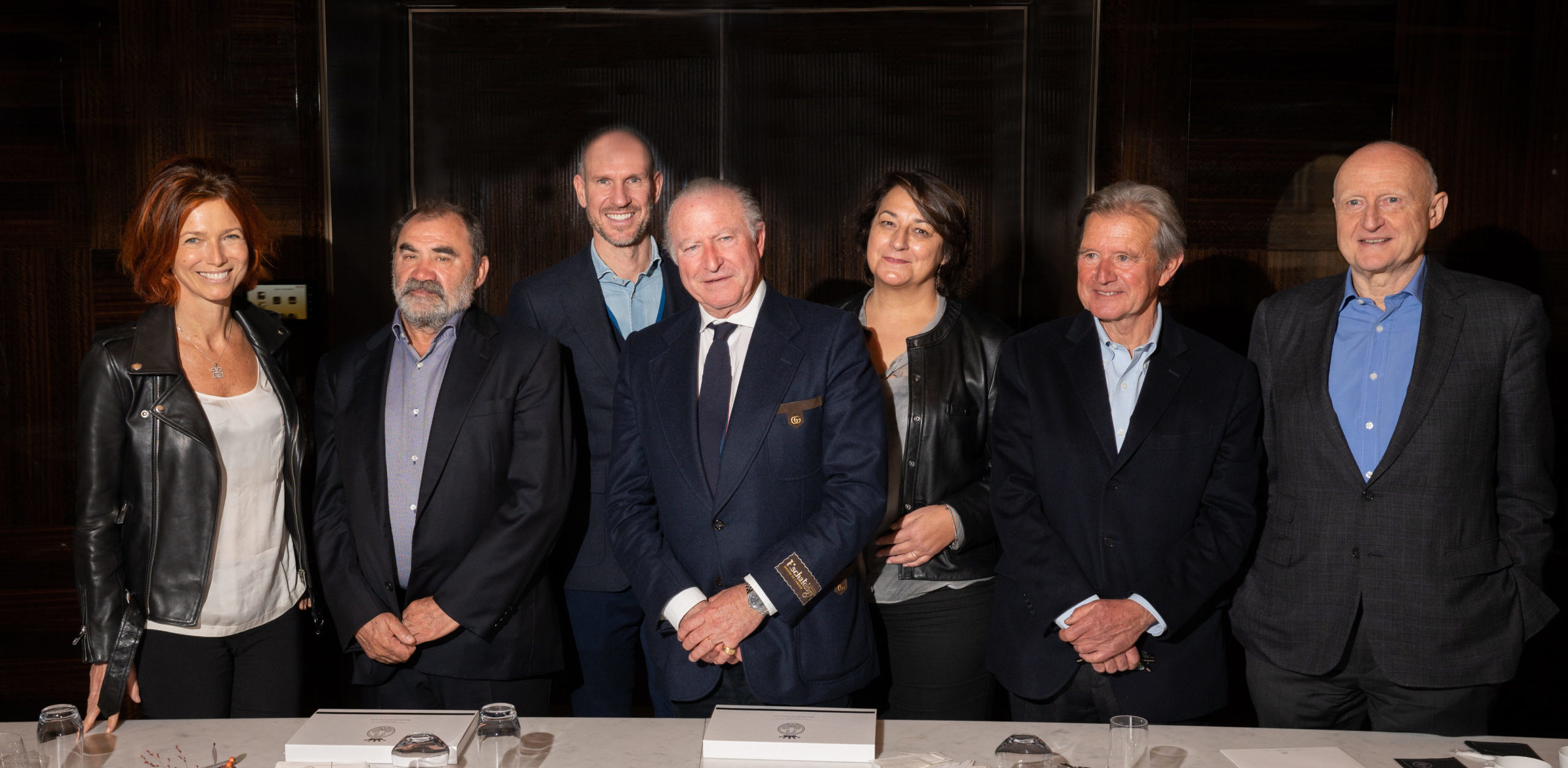 Emile Coppermann, Maurice Roucel, Tristan Auer (Président du Jury), Alberto Morillas, Sophie Labbé, Jean Guichard, Dominique Ropion.